A primary focus for ICVA Africa in 2020 was engaging with members, NGO Fora and the African Union (AU). In order to give support to our members, ICVA stayed up to date on the latest inputs and crises as well as opportunities around funding access.
Some of the major themes of ICVA Africa in 2020 were:
Active engagement around migration and displacement in Africa
Along side the UNHCR Regional Office in Nairobi, and the Institute for Security Studies (ISS) office in Addis Ababa, ICVA contributed to the background paper on the State of the World's Forcibly Displaced Report to be published in 2021. The aim was to provide an overview of the most important developments in the Horn, East and Great Lakes region in policy and practice over the last decade.
NGO Fora in Africa
In 2020 ICVA gave structured support to NGO Fora on the specific aspect of NGO laws and their impact on humanitarian affairs throughout the continent. In several cases NGO laws propose a mix of opportunities and concerning restrictions.
ICVA is working to open a dialogue with governments to provide elements aimed at preserving civil society space and respect of humanitarian principles ICVA Africa has been advocating on specific points about shrinking space for humanitarian actors, criminalisation of aid and various bureaucratic impediments. The advocacy efforts have included Permanent Missions in Geneva, the IASC, International Centre for Not-for-Profit-Law (ICNL) and TrustLaw. A number of peer to peer exchange where held virtually with fora from the continent interacting with their counterparts in various regions. These exchanges where mainly around the GHRP, Fora support to membership in the times of COVID-19.
Regional preparedness on COVID-19
This year ICVA Africa supported the roll out of the READY workshops on disease outbreaks, focused on COVID-19 in Africa. ICVA also facilitated multiple meetings between members and key donors to have discussions about the actual status of COVID-19 related funding. A primary topic of discussion was UN pass-through funding to NGOs, through existing and new mechanisms, with very minimal funding actually reaching the NGOs. This issue has been escalated to the global level to find appropriate solutions.
In 2020 ICVA Asia had a focus on supporting NGOs adapt to the COVID-19 pandemic, strengthen interagency connectedness on key regional issues, and support NGO engagement with ASEAN.
Regional preparedness on COVID-19
ICVA in its role as co-chair to of the Regional Emergency Preparedness Group and as a member of the Regional Director's Group collated input and feedback to feed into the GHRP and other covid responses, including meetings with donors at regional level to advocate for more inclusive and effective implementation. In addition, throughout the year, ICVA held or participated in various dialogues and webinars with UN and NGO partners such as UNHCR, UNDDRR, Humanitarian Forum Indonesia, Human Initiative and APPRN to understand the impact of COVID-19 on various populations, how to continue to respond to disasters during COVID-19 and the lessons learnt from responses such as Tropical Cyclone Harold and Typhoon Goni.
In 2020 ICVA MENA prioritised collaboration with members in the region and expanding and developing partnerships. ICVA MENA has remained a primary connection for NGOs in the region to have access to high-level and decision-making meetings at the global level.
In 2020 ICVA expanded its presence and knowledge in Latin America, learning how to best support ongoing humanitarian efforts in the region. ICVA continued our partnership with FM4 Paso Libre, this partnership allowed sustainable participation and representation of Latin American NGOs within the ICVA network.
Connecting with our members and NGO Fora
Through our member, FM4 Paso Libre, in Latin America, ICVA has maintained close contact with several NGO Fora in the region. Particularly with Venezuela, Nicaragua, and Colombia.
We continue to seek links with Fora's in the region to strengthen the work of our members and network. We also established contact and presented our work in the region with the LAC RMD Coalition and plan to continue strengthening ties of collaboration.
As added support to our Latin American members and partners in the Region, ICVA through the help of FM4 Paso Libre, has translated many of our resources, briefing papers and monthly Bulletin's into Spanish.
Displacement in Venezuela
The ICVA-FM4 Paso Libre team continued to follow Venezuela. Working alongside REDLAC and other partners in the region, ICVA has specifically highlighted to the EDG issues related to coerced returns; stigmatisation; human rights and the pandemic's impact on the health system; malnutrition and livelihood.
Regional preparedness on COVID-19
The ICVA-FM4 Paso Libre team partnered with Trust Law in Latin America to create ways to support ICVA members in the region and enhance education on humanitarian action and related legal aspects pertinent to NGOs in the region. In 2020 a webinar was held by TrustLaw titled, "COVID-19 Legal Health Checks" in Spanish.
ICVA, in collaboration with FM4 Paso Libre, participated in the monthly EDOCHA-RLAC meetings in Panama in order to report updates and impact of COVID-19 and the GHRP in the region and to help connect voices from LATAM to global discussions.
Regional Events:
There were numerous meetings, webinars, events and consultations that ICVA MENA participated in this year. Despite the lack of in-person events due to COVID-19, there was no shortage in collaboration or advocacy for the major trends happening in the region. Some of the highlights from the year were:
ICVA's participation in the fourth Brussels Conference on "Supporting the Future of Syria and the Region." For this event, civil society representatives from Syria and the region engaged with Ministers and senior officials from refugee-hosting and donor countries, the EU and the UN.
ICVA's participation at the 2nd Riyadh Humanitarian Forum, where actors from UN agencies, private sectors, academic institutions and NGOs facilitated discussions on several humanitarian issues and aimed at bridging the gaps between the humanitarian and development sector to achieve more sustainable results.
ICVA's involvement in the High-Level Pledging Event for the Humanitarian Crisis in Yemen. ICVA Representative in MENA presented ICVA's

Statement

during the conference. The statement incorporated inputs from ICVA members, and collective messages from INGOs, local NGOs and NGO networks in Yemen.
ICVA participated in the Regional Refugee & Resilience Plan (3RP)/Humanitarian Response Plan (HRP) 2021 Contextual Analysis Workshop. ICVA participation included a workshop which focused on the "Trajectory of Syria, Challenges and Opportunities." ICVA's remarks focused on the funding environment, targeted advocacy efforts and Localization.
ICVA capitalised on different collaboration opportunities and participated in a number of meetings around localization with members, partners, INGOs/NNGOs, local NGO Fora, and donors. During these meetings ICVA members and partners discussed progress, challenges and required support to empower local actors to create a more inclusive ecosystem. ICVA also took a role on the Humanitarian Partners Forum (HPF) Localization Task Team in Jordan and is a co-chair of IASC Results Group 1 on localization.
NGO Fora in MENA:
This year, ICVA MENA engaged with and supported NGO fora across MENA on governance, strategy, advocacy and policy, including through joint NGO Fora workshops, as well as bilateral support – with a specific focus on Syria, Yemen, OPT, and Libya. ICVA MENA Invested in NGO fora connections to support exchange of information and inform engagement and positioning including at the regional and global IASC and donor level. Examples include the Yemen Pledging conference, in June 2020 where ICVA coordinated with national and international NGOs and NGO Fora to develop and present a statement on their behalf and carrying forward discussions with NGOS and the Syrian NGO Fora (SIRF) to discuss and advocate for collective work on issues such as the UN Cross Border Resolution.
A strategic partnership was developed between UNDP & ICVA MENA to support the development and capacity of 13 Syrian NGO Networks in Syria and Turkey. Subsequentialy, ICVA MENA developed and delivered a training entitled, "Developing Stronger Networks" focusing on joint coordination, governance, and strategic planning was delivered to 14 Syrian NGO Networks. It was part of a wider set of targeted workshops focusing on good governance, strategic planning and enhancing the Syrian CSOs network engagement at different regional and global advocacy and coordination platforms.
ICVA MENA and UNHCR
ICVA is part of the Regional Durable Solutions dialogue which is co-chaired by UNHCR's Regional Bureau based in Amman. Throughout the year ICVA advocated on specific trends happening in the region on behalf of members and other NGOs and secured opportunities for members to liaise and exchange with UNHCR at regional level. ICVA also convened a dialogue with NGOs in the MENA region and UNHCR, in which NGOs and UNHCR shared information and discussed their strategies related to the COVID-19 crisis.
Regional preparedness on COVID-19:
ICVA MENA remained committed to supporting our members in the region during the response to the COVID-19 pandemic. ICVA MENA advocated on behalf of NGOs related to the challenges faced in the region, lack of funding and long-term effects on top of pre-existing crises in the region. ICVA translated our briefing paper, "REINFORCE, REINFORCE, REINFORCE: Localization in the COVID-19 Global Humanitarian Response" into Arabic as a resource to members, partners, NGOs and other stakeholders. Additionally, ICVA MENA convened a meeting with all MENA NGO fora representatives to exchange and engage on preparedness and response in the context of COVID-19. Furthermore, through ICVAs global COVID-19 NGO Fora Support project, three national NGO fora recieved structured support, including financial support, to implement advocacy related projects, addressing local actors response to COVID-19, and strengthing governance structure in order to properly represent their members.
Improving dialogue with and on regional actors
Within the Asia Pacific region there are diverse actors supporting effective humanitarian response. To support NGO awareness and engagement with them ICVA held a range of different events.
Some of these events included:
The Regional GBV advisors hosted virtual sessions to better understand the humanitarian response architecture and Gender-Based Violence (GBV) coordination mechanisms.
In collaboration with ADRRN and OCHA ICVA held the Regional Humanitarian Partnership Events as a series of online events over a month which included a number of sessions highlighting the role local responders played during the pandemic as well as in DRR and emergency preparedness.
Facilitation of a session on "More Inclusive Coordination for the Global South" where humanitarian organisations from Turkey, Indonesia and China shared their experiences working with the international humanitarian coordination system and discussed responding to crisis from a Global South perspective as part of OCHA's "Humanitarian Networks and Partnerships Week."
Organisation of a consultation meeting between Asia Development Bank (ADB) and NGOs on ADB's new approach for working in fragile and conflict-affected countries in the Asia Pacific region.
Support to the UNHCR regionalisation process through group and bilateral briefings with NGOs and preparations for the regional NGO consultation which were postponed due to COVID-19.
Engagement with ASEAN
In the lead up to the development of ASEAN AADMER Work Program 2021-2025, ICVA supported a CSO consultation process to review the role of NGOs in the 2016-2020 work program and provide inputs and reccomendations. ICVA's Regional Representative also participated in a panel discussion on Strengthening Community Resilience and Multi-stakeholder Partnerships and made 5 key recommendations for how to advance the localization agenda in ASEAN, including to support meaningful capacity strengthening and partnerships and improve accountability to local communities.
China Engagement
ICVA had the first Chinese NGO join the ICVA membership in May 2020. ICVA has continued to foster closer connection and relation with China's humanitarian actors and opens a two-way influence for advocacy on funding and policy in China and in the region. This also facilitates more diverse and inclusive approaches to coordination and expands the role of Chinese NGOs in the Humanitarian eco-system.
Regional IASC and Interagency Humanitarian Partnership teams
Active participation has continued in 2020 with all Africa sub regions: East Africa, Southern Africa and West and Central Africa. Throughout the year representatives from various NGO fora briefed the regional directors about concerns for aggravated humanitarian crises in the regions.
Advocacy for Sahel Region
Building on the work of 2019 ICVA has heavily advocated for support in the Sahel region to improve humanitarian development. There have been a series of meetings in 2020 focused on the Central Sahel. Among these meetings was the High-Level Humanitarian Event on the Central Sahel, featuring an Inter-ministerial Round Table organised by the governments of Denmark and Germany, OCHA and the European Union. For the event, ICVA supported NGOs operating in the region to position their statement which was read during the Round Table. ICVA also hosted a side event, "Humanitarian and development realities in the central Sahel" which was attended by representatives from governments in the region, the ICRC, World Bank, UN, NGOs and civil society organisations.
Africa Union
During 2020 ICVA and our members engaged in policy dialogues and round tables related to the 2020 AU theme of the year "Silencing the Guns: Creating Conducive Conditions for Africa's Development." ICVA also attended the 8th Humanitarian Symposium organised by the African Union Commission, where ICVA, participated in the panel "Supporting Inclusive Humanitarian Responses to COIVD-19 Pandemic in Africa" where we shared the views of ICVA membership on issues related to access and movement restrictions related to COVID-19 and highlighted some of the consequences of these restriction on the most vulnerable populations that the community serves. Furthermore, ICVA provided some key recommendations, based on the consultations that were conducted with ICVA membership (through various working groups) to the AU commission.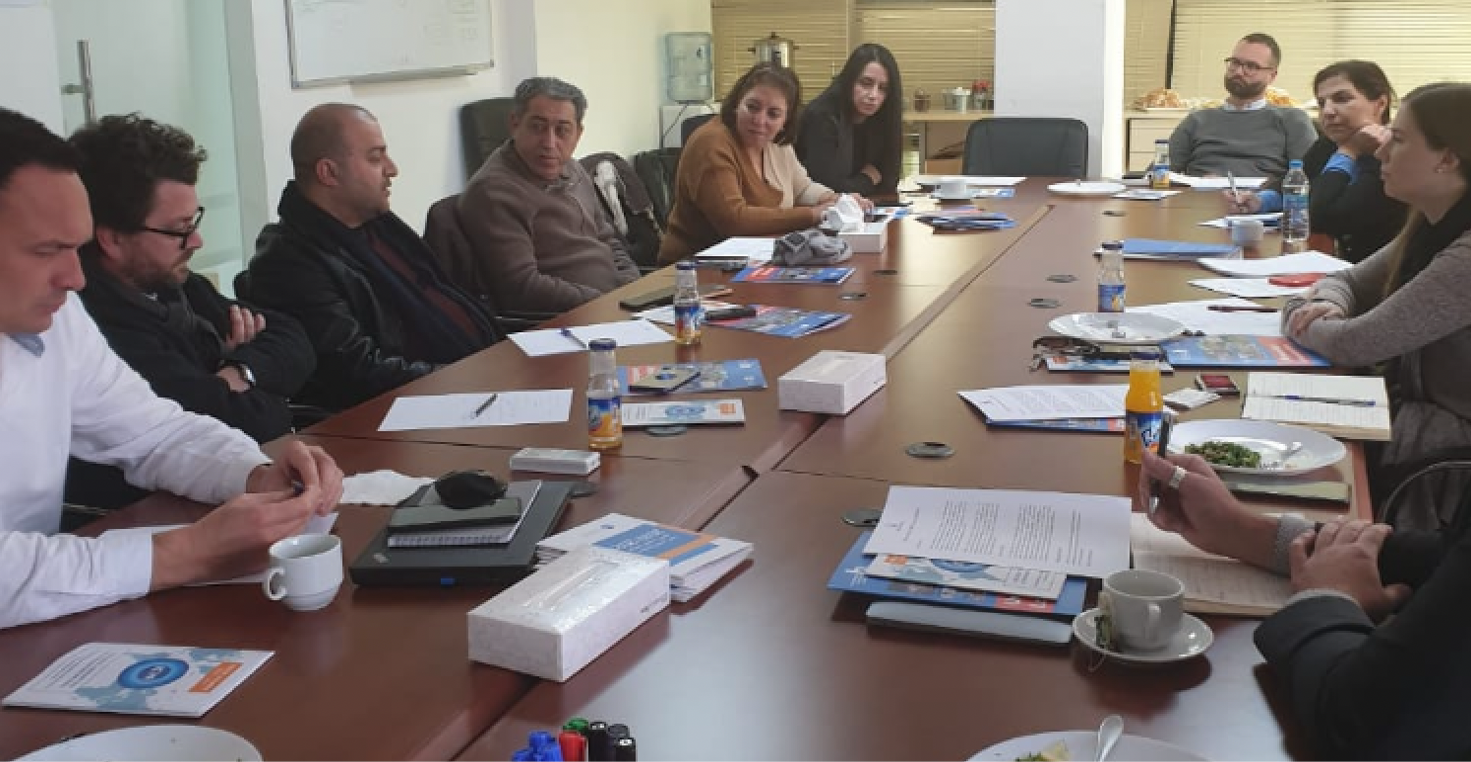 ICVA members Meetings, February 2020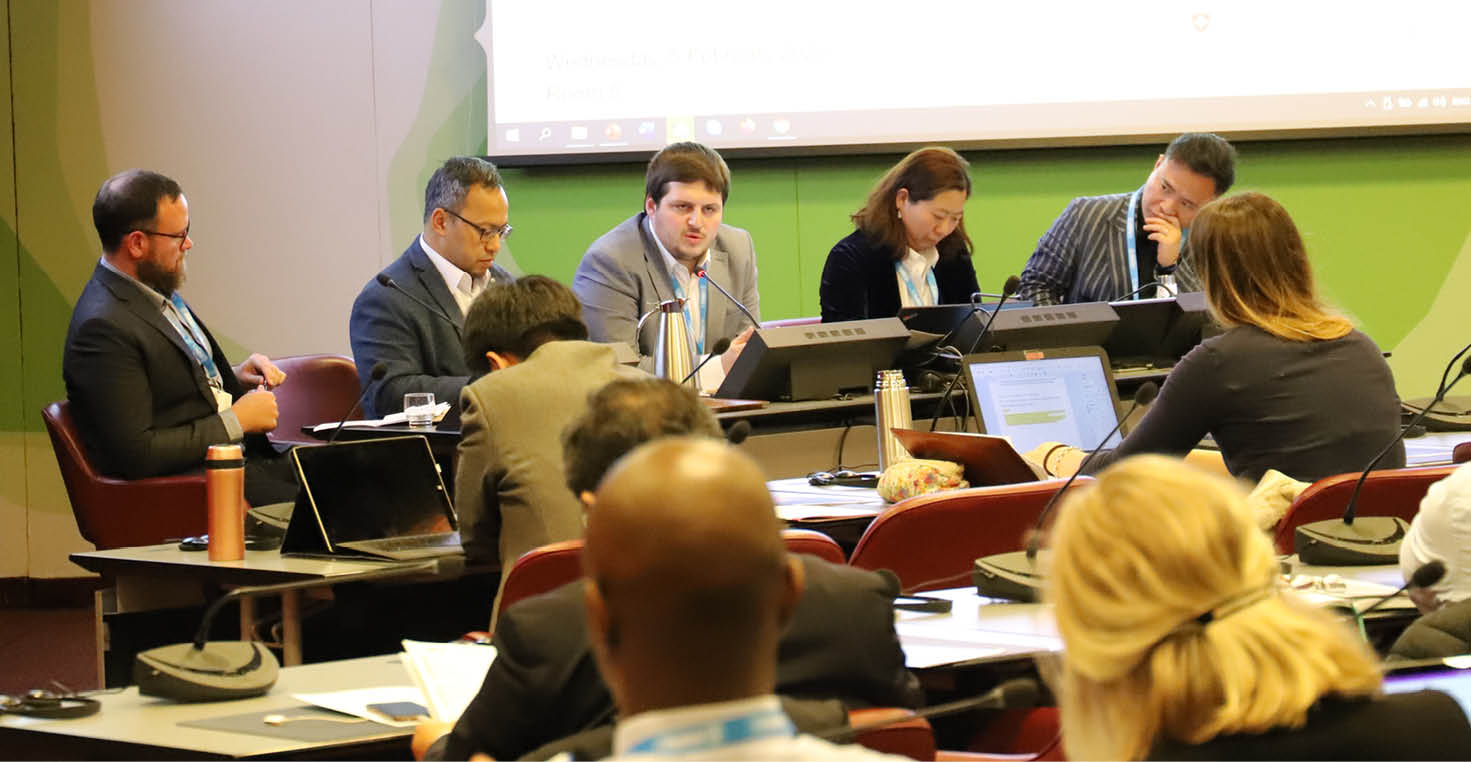 HNPW Panel session "More Inclusive Coordination for The Global South" - February 2020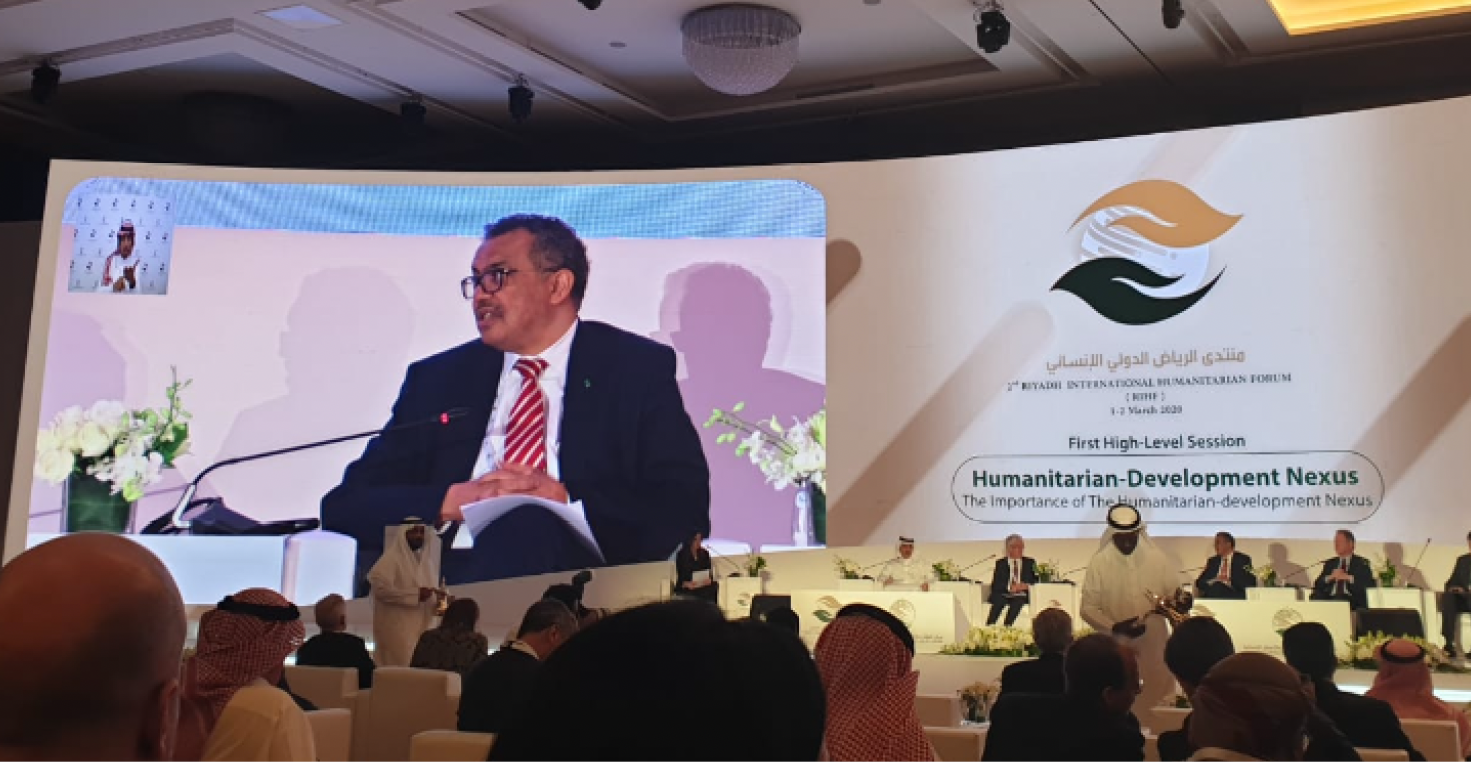 Riyadh Humanitarian Forum March 2020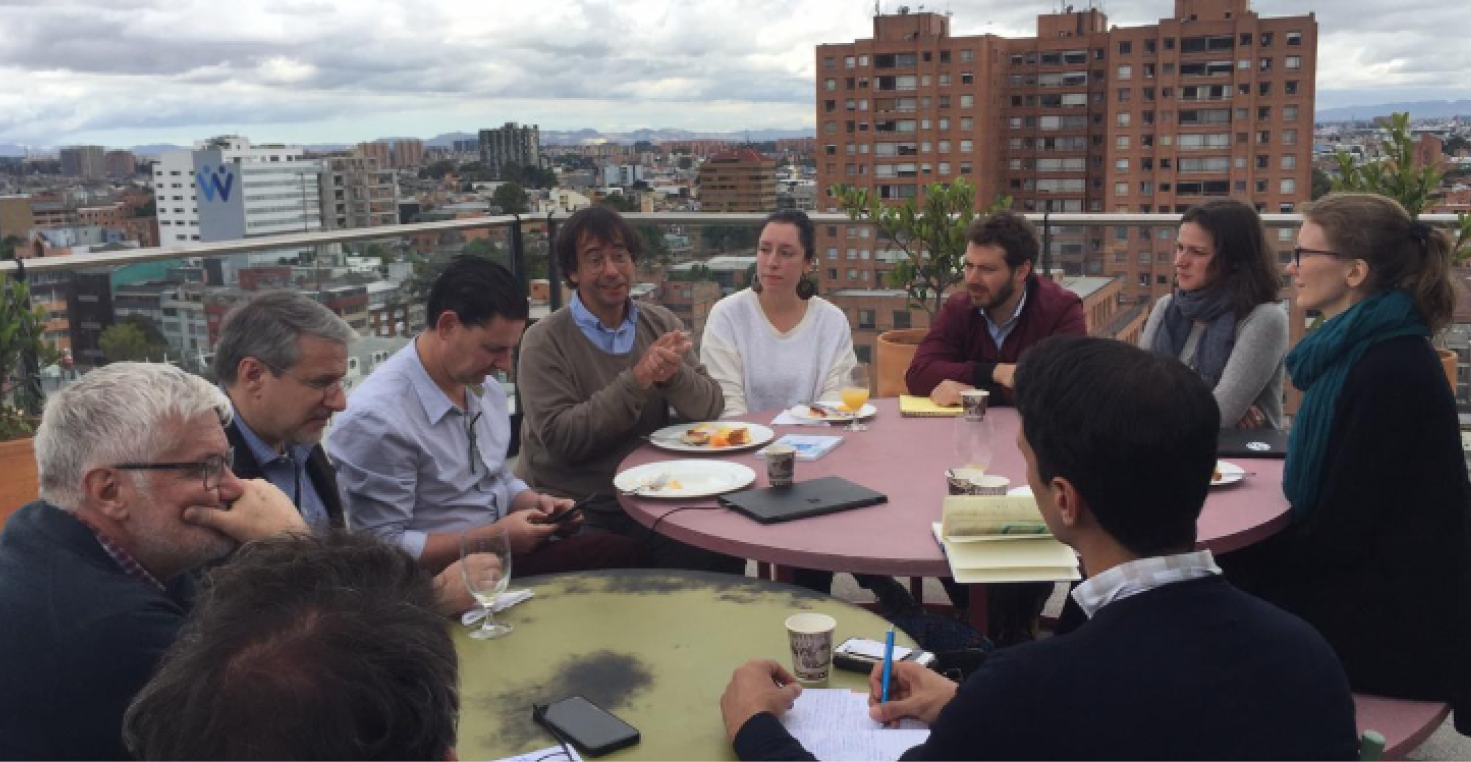 INGO Fora Colombia, January 2020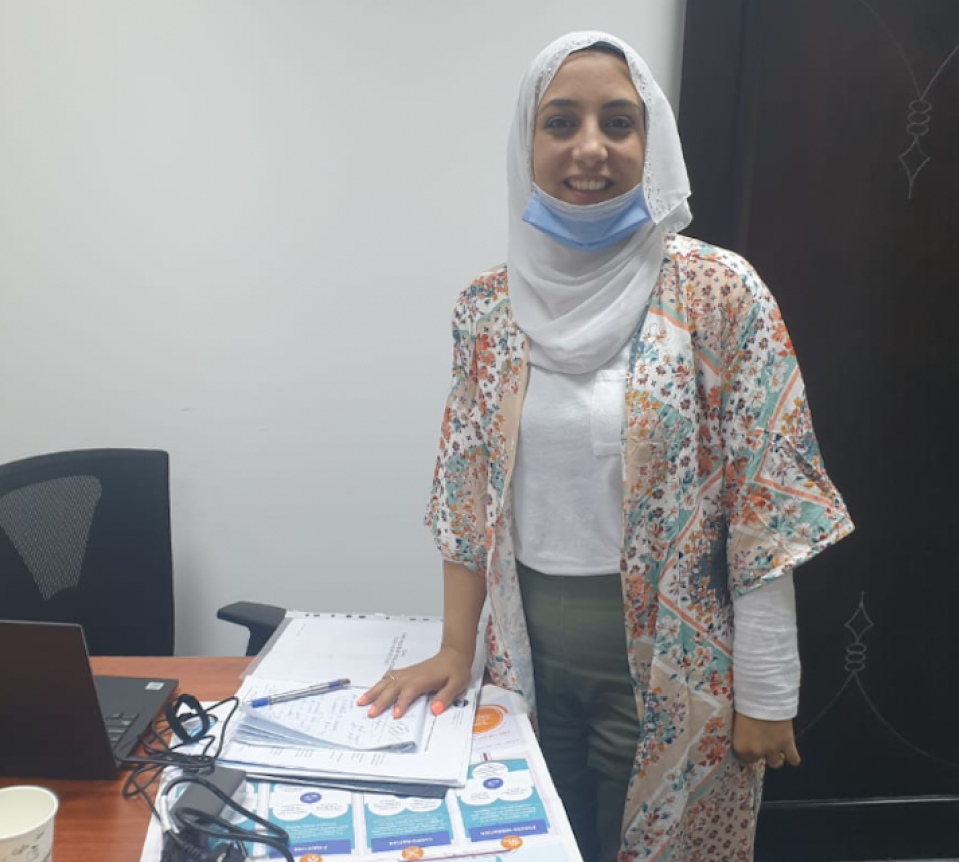 MENA team COVID-Ready! September 2020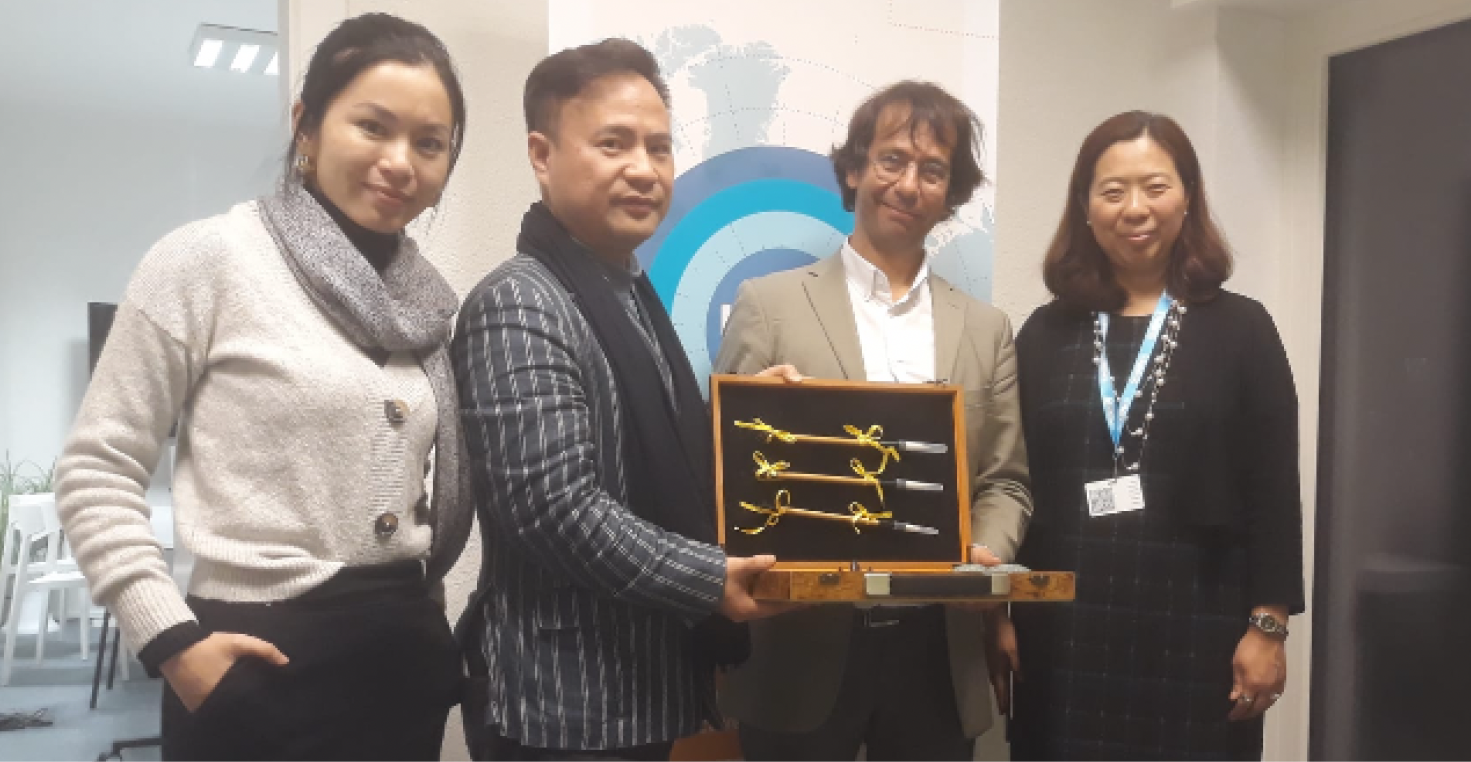 Following the HNPW Panel session "More Inclusive Coordination for The Global South" - February 2020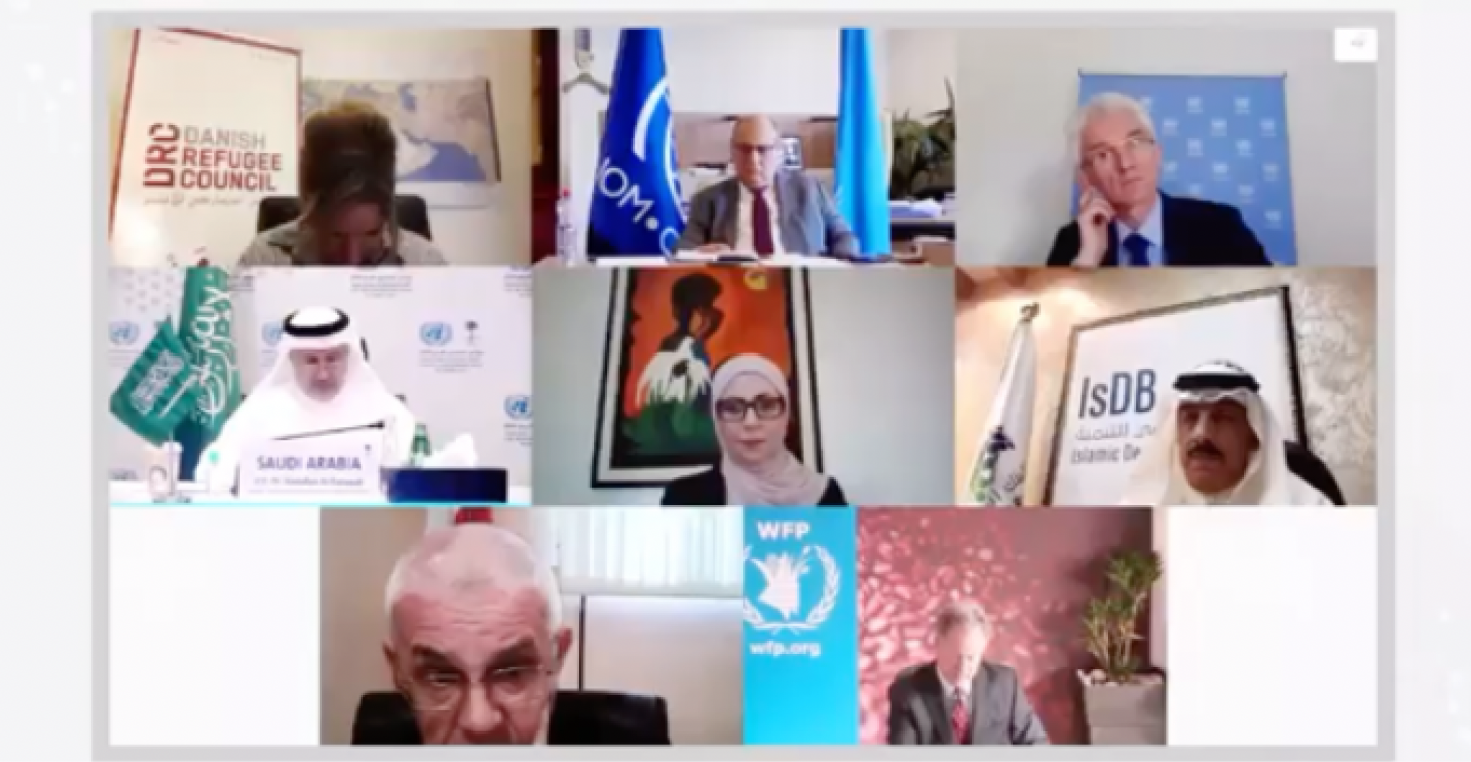 Yemen Conference, June 2020
ICVA's regional Hubs in Africa, Asia and the Pacific, the Middle East and North Africa (MENA), and Latin America, provide proximity to members, NGO networks and partners in the region. The hubs also expand representation to regional humanitarian and political actors, strengthen links between field realities and global policies and strengthen support and collective advocacy.